Testimonials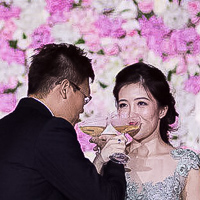 I decided that Silhouette Atelier would be my choice bridal studio as I was both impressed with the modern and beautiful range of gowns that I could select from as well as the impeccable service that my husband and I received. Our Silhouette coordinator and designer was Min Yi. In many ways than one, she impressed us with her attentiveness, patience and expertise. Most importantly, the good people at Silhouette were never pushy and allowed me to view their vast selection of gowns before making my choice. Comparatively, Silhouette carries one of the most beautiful gowns; modern with a classic twist! Min Yi is very talented and has designed my cocktail (short gown) just the way I like it, also putting on beautiful finishing touches to all my 3 gowns and making sure that my gowns matches my personality and style. I would certainly recommend Silhouette to brides-to-be who are looking at working with a team of dedicated and patient professionals who strive to make your wedding planning much easier.

Peiling and Henry

Working with Minda and her team at Silhouette has been such an amazing experience. Although I had a very specific vision for my gowns, MInda was able to grasp the essence of my style and recreate my dream dresses. With each fitting, my excitement grew. From conceptualizing on paper to the finish products, the attention to detail and masterful eye for aesthetic displayed was admirable. My bridal gown, cheongsam and evening gown won me many compliments on my wedding day, and truly made me feel like a beautiful bride. My heartfelt thanks to Silhouette the Atelier.

– Su Wee & Nicholas

The wedding gown meant a lot to me. how can it not be when it is what makes a bride? So I had all these thoughts about the ideal dress but I wasn't the greatest at articulating them. Somehow, the petite girl from Silhouette the Atelier who looks great matching boots with any outfit and who has abundant patience and giggles manage to piece my scattered requests into one beautiful dress. Thank you Min Yi, I couldn't ask for anything more perfect than the mermaid gown sprinkled with laser cut flowers and delicately stitched on one by one by you.

Melodyee and Hao Yong
Most brides would need a couple of visits and numerous tries before finding the perfect gown. But I was incredibly blessed to find THE DRESS during my FIRST visit to Silhouette The Atelier; Silhouette was also the first wedding gown boutique I visited in my hunt for the perfect dress.

I had some pretty strong notions of what i wanted for a wedding gown initially (lace, beading, princess cut etc) but thanks to Minda's expert eye, she suggested a mermaid style for my body type and personality…. And THAT mermaid gown just did IT for me. I never looked back after that and i knew i was in very good hands.

Some people say finding the dress and getting it fitted is one of the more stressful aspects of preparing for a wedding, but I thoroughly enjoyed the experience at Silhouette. Every fitting was such a perk-me-up in the midst of wedding planning and I looked forward to every session with Minda. It was a joy to work with her and to see the finishing touches to my wedding dress and evening gown. The latter of which, was really a labour of love by Minda. She stayed true to my vision of an evening gown but added her own magic to it and it was more than anything I could have asked for.

Both gowns were indeed the most beautiful confections I've ever worn in my life. The dresses fit beautifully and i was able to move, dance, sing, hug and kiss comfortably in them.

To this day I still joke with my husband that I'd love to get married (to him!) again, just so I can have another chance to wear these gorgeous Silhouette gowns. Thank you Minda!"

– Yvonne & Winston

Silhouette The Atelier was recommended to me by my friend and they offer both off-the-rack gowns and made to measure gowns as well.

Hui Li was my designer and knew exactly what type of gown suited my shape. She let me try on as many gowns as I wanted, but I fell in love with the first one that she picked! She also helped me tailor it to my size and added on embellishments which really transformed the gown for the special day.

I highly recommend Silhouette The Atelier if you are looking for personalized service that will ensure you look stunning for your wedding.

Coco & John

Thank you MinYi and your team for helping me to create my dream gown! You guys have been really great and patient with this bride who keep changing her mind! The fitting and the details of the gown are just superb. Felt really comfortable wearing it. Laces that were added on to the gown made it look like snowflakes flowing down from the gown. Thank you for making me look beautiful on our special day and thank you for the impeccable service!! Big hugs to the whole team of silhouette the atelier!! ❤❤❤❤

Jennifer and Hau Yiang

It was chance that I stumbled across Silhouette Atelier. I was looking for my wedding gown for my big day and being based overseas that didn't leave me too much time to look around.

Hui Li was very professional and honest with the views on the dresses on me, which eased the decision making. She was very accommodating, which is what I like.

The collection of the wedding gowns went smoothly and the gowns were organised to be picked up from the Hotel after the day of the wedding.

I'm really happy with the selection of the gowns and service. I will definitely recommend it to my friends! Two thumbs up!

– Clara & Billy

I'm very pleased with the services provided by Silhouette. I was never a fan of a mermaid dress and was looking for a simple, classic white wedding dress. However when Hui Li insisted that I try this lace mermaid cut with an A-line tulle overlay, i was immediately sold. The dress was classic yet had soft look that I was looking for in a wedding dress. It was surprisingly comfortable and easy to wear and walk in with.

On the final fitting, which was a week before the wedding, Hui Li took the initiative to put just enough crystal embellishments on the dress to bring out the lace design. True to her own words, she meant it when she said " you have to look perfect on your big day".

I never had to worry about my wedding dress- it was all taken care off from day 1 till the day they arranged for a pick up from the hotel after the wedding. In fact, I looked forward to every fitting session so that I could have nice chat session with Hui Li! So, thank you so much for having not only a great eye to detail and fashion, but treating us, your customers, like one of your own. 🙂

Jayne & Jeremy
Dear Hui Li and Silhouette The Atelier team, thank you very much for providing us precious information on gown selecting and of course providing the beautiful gowns! It's indeed a joyful and wonderful journey each time we went for gown fitting, from pre wedding shoot preparations to actual wedding day.

Thank you so much for the patience and hard work that you have done for my gowns, Hui Li dear, we love and appreciated it lots.

Our heartfelt thanks to Silhouette The Atelier and team for making the magical dream of gowns come true for us. Thanks a lot!

Yee Yin & Gan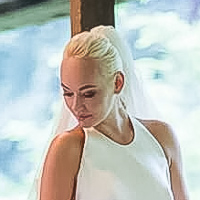 "I enjoyed every single moment of the experience that Silhouette The Atelier provided me during the most important and magical period of my life. I had several fittings where my Bridesmaids attended and we had fun shipping champagne in the Atelier while designer Hui Li and team worked on my dream gown. The end result was amazing and tailored to perfection. I will never forget the whole experience of getting married to the love of my life."

Liis & Tarmo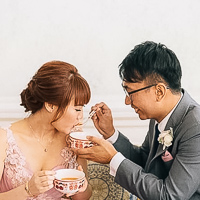 When my husband and I came to Silhouette The Atelier, we were clueless about the different types of gowns. Hui Li quickly made us at ease and took time to explain to us patiently. This was completely different from the disappointing visits to other established bridal shops. Even though I did not know exactly what I wanted, she managed to design a dress that I liked very much.
Going for gown fittings were always a joy as the gowns made me feel beautiful and Hui Li was very accommodating to all our requests. Not only so, Hui Li also proposed other alternatives to our requests if she felt that they were more suitable. Even when I was undecided about the gowns after already selecting one, Hui Li still reserved both gowns for me while allowing me to ponder and decide.
Overall, it has been a really enjoyable experience and one of the most memorable part of the wedding process.

Mei & Aaron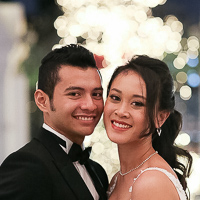 Silhouette The Atelier was a clear choice for me after visiting a number of bridal studios. Not only was my dream bridal gown there, designer Hui Li was the perfect companion throughout my bridal journey. She always made sure I was comfortable in the studio and never once did she make me feel like I am only one of their paying customers. I look forward to my bridal fittings not only because I can see my gowns again but I feel like I'm visiting a friend. I highly recommend to all brides-to-be. Thank you Silhouette and Hui Li for being a part of my bridal journey.

Aini & Reuben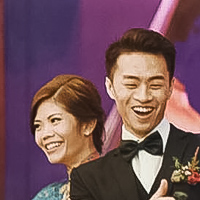 The professional serving us was Minyi, we selected Silhouette The Atelier because we love their designs. We rented a cheong sam evening gown and tailor made a suit at Silhouette. During our wedding, we received so many compliments about the cheong sam gown and the suit. Honestly, going to Silhouette The Atlier was the best decision we ever made. We compared this to other places we felt that Silhouette was so much better in terms of service and quality of gowns! We felt that the whole experience was enhanced because of Minyi. She was not only patient and kind, she acceded to all our requests. She was also very responsive to all our queries. There was no hidden cost involved in the whole process and this was also another reason why we felt very comfortable with Silhouette. You know how most places don't tell you upfront that there are cleaning fees involved etc. you don't need to worry about it at Silhouette and we felt that they are honest and sincere people. We recommend Minyi because we loved how personalised her service was, she provides very good recommendation in terms of colour selection/combinations. We could tell that she was really passionate about her work and we felt this is what all couples should look out for when engaging someone's service. Minyi made us look forward to every visit even if its just for simple alterations. The whole process was fuss-free and enjoyable thanks to Minyi! If you're looking for great service and gowns/suits, go to Silhouette The Atelier and look for Minyi, you will not regret it.

Yuan kai and Rainee

My hubby and I engaged Silhouette the Atelier one year before our big day and we were thoroughly impressed with their service. The entire experience was wonderful, with plenty of tea and cakes J. Minda, our designer, was professional and a joy to work with throughout the entire wedding prep journey.

I love love love my gown! Silhouette's gowns are of high quality with a variety of unique and beautiful designs. Most importantly, the gowns were comfortable with excellent workmanship!

While some our friends commented that Silhouette may not be the cheapest option, my husband and I decided on quality over quantity. Depending on what you want, we value the relaxed, fuss-free and personal experience that we had with Silhouette.

Highly recommended! Thank you, Minda, for making the experience such a memorable one.

Thank you once again!

– Shirley & Yao Yuan
Silhouette The Atelier not only offers the most elegant gown designs that will stand the test of time but they have been such a joy to work with throughout our entire wedding planning journey. For a bride like me who was unfamiliar with fabrics and styles, I was initially overwhelmed but I am blessed to have met our designer Hui Li, who was ever so professional, patient and meticulous throughout. When Hui Li picked a full-laced mermaid bridal gown for me to try on, I was a little apprehensive that my body shape may not suit the cut but was eventually surprised and won over by how THE DRESS made me feel confident and beautiful.
I received many compliments on my gowns and cheongsam from our family and friends and that really made our day. My husband also loved his MTM teal-colour tuxedo and dark blue suit, tailored with great workmanship.
Dearest Hui Li, I cannot thank you enough for going the extra mile to add embellishments and embroidery during the final fitting phase to ensure that I really look perfect and gorgeous on my big day. Thanks for the friendship and I am certain the Silhouette team will continue to create many more inspirational designs!
Mindy & Kenneth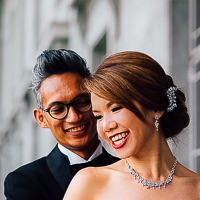 Coming to Silhouette the Atelier was one of the best decisions my husband Rafi and I made during the process of our wedding planning. Having had previous disappointing experiences at other established bridal studios, Silhouette was a prayer answered. Our designer Hui Li was an absolute breeze, joy and wonder to work with. She understood exactly the Gatsby style I was looking for in my gowns and even customised them with extra beads and crystals for the added glamorous touch. What impressed me most was how intimate and personal her service was. Gown fittings were done in privacy, making me feel exclusive and special which is of utmost importance to every bride. I remembered one night when she and Joey stayed late and went the extra mile to help me style my gowns with Gatsby accessories and also perfect my walk and pose in my gowns which is a formidable task especially in a mermaid cut! I cannot thank you enough for this amazing experience and making me look and feel like a million bucks on our special day! 

Rafi and Tammy

Dearest Minda,
Words cannot express how thankful we are towards you and your wonderful team! It was such a pleasure to be dressed in your amazing masterpieces, which everyone had nothing but compliments for!

It didn't seem that long ago when we decided that Silhouette was the boutique we wanted to sign up with, right after our very first appointment. You were patient, assuring and very professional. This is a goodbye we were not looking forward to but we're certain we'll meet again!

Thank you for your generosity and kindness. It was very much appreciated! Lastly, we couldn't be happier to own pieces from Silhouette which will always be a reminder of this special experience! All the very best to you Minda!

Amanda & Faiyadz

A very big thank you to Silhouette The Atelier for designing the most beautiful gown especially to Hui Li, our designer. After our first meet up with Hui Li, she knew exactly what type of gown I am looking for – simple yet elegant. With no doubt, my bridal gown was indeed the gown of my dream. It was of good quality and excellent workmanship. Not forgetting my evening gown, a lot of guests complimented that it was the nicest evening gown they have ever seen. Hui Li was so meticulous that she would even assist me in matching my accessories. Words cannot express how grateful I am to her as she has done beyond what was expected of her.

Thank you once again Silhouette and Hui Li. Please do not stop designing all these beautiful gowns. All brides should deserve the chance to wear their dream gown.

Tian Nee & Kenjiro
We decided to sign up with Silhouette after seeing how versatile and unique they were as compared to other bridal boutique and this is the best decision we had made in the whole wedding preparation journey.

Min Yi was our designer and she really went all out to understand our preferences and requests for our gowns and suit. With that, she helped to create the perfect gowns and suit for us which we had received lots of compliments from our guests that day. Not forgetting that with her bubbly character, every gown fitting was fun and relaxing. Thanks a lot Min Yi! Please continue to brighten people's day with your contagious laughter!

– Hwee Jun & Jayden

They say when finding your wedding dress – it's that moment when you step out, look at the mirror and are bowled over. I had that magic moment (long described in novels and magazines!) in Silhouette. Their dresses were all gorgeous and I could not decide, but Minda at Silhouette understood my vision and what worked best for me. Voila the moment.

My fiancé and I live overseas –wedding planning & dress fitting was difficult to schedule. However Minda and Hui Li accommodated our last minute drop-ins and frequent changes in mind. Minda has excellent attention to detail and worked so well with us. This part of the wedding planning was such a breeze and so much fun.

Silhouette is located in a beautifully chic part of Orchard – in Emerald Hill and in our many trips there, I've always relished the beautiful environment, the leafy shophouses and quaint beautiful architecture. It has a classy and elegant atmosphere that certainly imparted an element of fairytale into this part of the wedding planning.

– Nicolyn & Deng Fam